This morning I ran.
It was my long run.
Nothing unusual about it.
Except one thing.
It was windy.
Amazingly windy.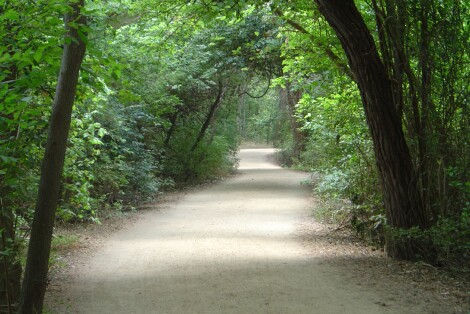 As a runner, I am always hoping for the perfect conditions for my run. Today the wind was both my helper and my hindrance. As I left my house, I ran with the wind and felt it almost push me along. It was almost a coach, encouraging me, let me know that I could run farther, faster and longer. It felt good.
The turn to start heading back was a different story.
I was facing the wind. Soon it began to mock me. To threaten me. It still pushed me, but this time it felt as if it was pushing me into a bush on the side of the trail. Once I even stumbled.
A couple times, I had to laugh. I was amazed at how powerful some of those gusts of wind were.
My mind drifted, as it often does while I am running, to a song from
Geoff Moore
. His song, Winds of Change, from his
Foundations
record was very influential to me during my college years. That song still impresses me today.
Winds of change came calling
Hit them without warning
The foundation was all that remained
Everything else was carried away
From this day, there are 77 days left in 2011. I don't know what change will be in these days. I am not sure what this wind will bring.
Loss.
Joy.
Separation.
Happiness.
Death.
Life.
Old.
New.
I guess what both Geoff and I continue to learn, not just through this song, but through life, is that the foundation of the things of earth pass away. It's guaranteed they will. So the question is what is my foundation?
Winds of change come calling
Hit us without warning
Let all we need be all that remains
Let everything else be...carried away

Winds of change come calling
Hit us without warning
Let our foundation be all that remains
Let everything else be carried, carried away
The hymnwrite, Edward Mote, wrote, "My hope is built on nothing less, than Jesus blood and righteousness." That is and must be where our true foundation lies.
Great is the

Lord

, and greatly to be praised, and his greatness is unsearchable (Ps. 145:3).
"Behold, these are but the outskirts of his ways, and how small a whisper do we hear of him! But the thunder of his power who can understand?" (Job 26:14).
"For my thoughts are not your thoughts, neither are your ways my ways, declares the

Lord

. For as the heavens are higher than the earth, so are my ways higher than your ways and my thoughts than your thoughts" (Isa. 55:8–9).
Oh, the depth of the riches and wisdom and knowledge of God! How unsearchable are his judgments and how inscrutable his ways! "For who has known the mind of the Lord, or who has been his counselor?" (Rom. 11:33–34; cf. Job 42:1–6; Ps. 139:6, 17–18; 147:5; Isa. 57:15; 1 Cor. 2:10–11; 1 Tim. 6:13–16).